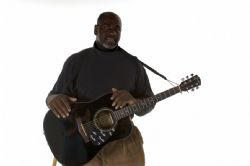 Wednesday, July 29, 2015 • • General
IXALT featuring Joseph and Shereel will be sharing at High Street next Sunday.
Wednesday, November 16, 2011 • Bonner Odell • General
"In an interview at Oakland's Malonga Casquelourd Center for the Arts, where the company rehearses and holds on-going classes, the couple talks with me about their vision for IXALT. Among the themes that recur is the potential of dance as a uniquely cultural expression of faith "in a God that transcends culture," as Joseph puts it. Through their work with a cast of multi-racial dancers and musicians and a commitment to cross-cultural collaboration, the Washingtons say their goal is to "show the world that Christians are diverse not just European-American or African Protestant Reformation." Says Joseph, "Christianity isn't bound to any particular culture, which is why we can celebrate God with Jazz music, or African dance, or modern dance. It's why the Hawaiian groups we've worked with can bring their culture into the gospel, why Latin and Salsa music are just as viable. Because they're all unique and exciting ways of celebrating God and life."